Webinar "Fighting Russian Ecocide in Ukraine"
28. Juni 2023
online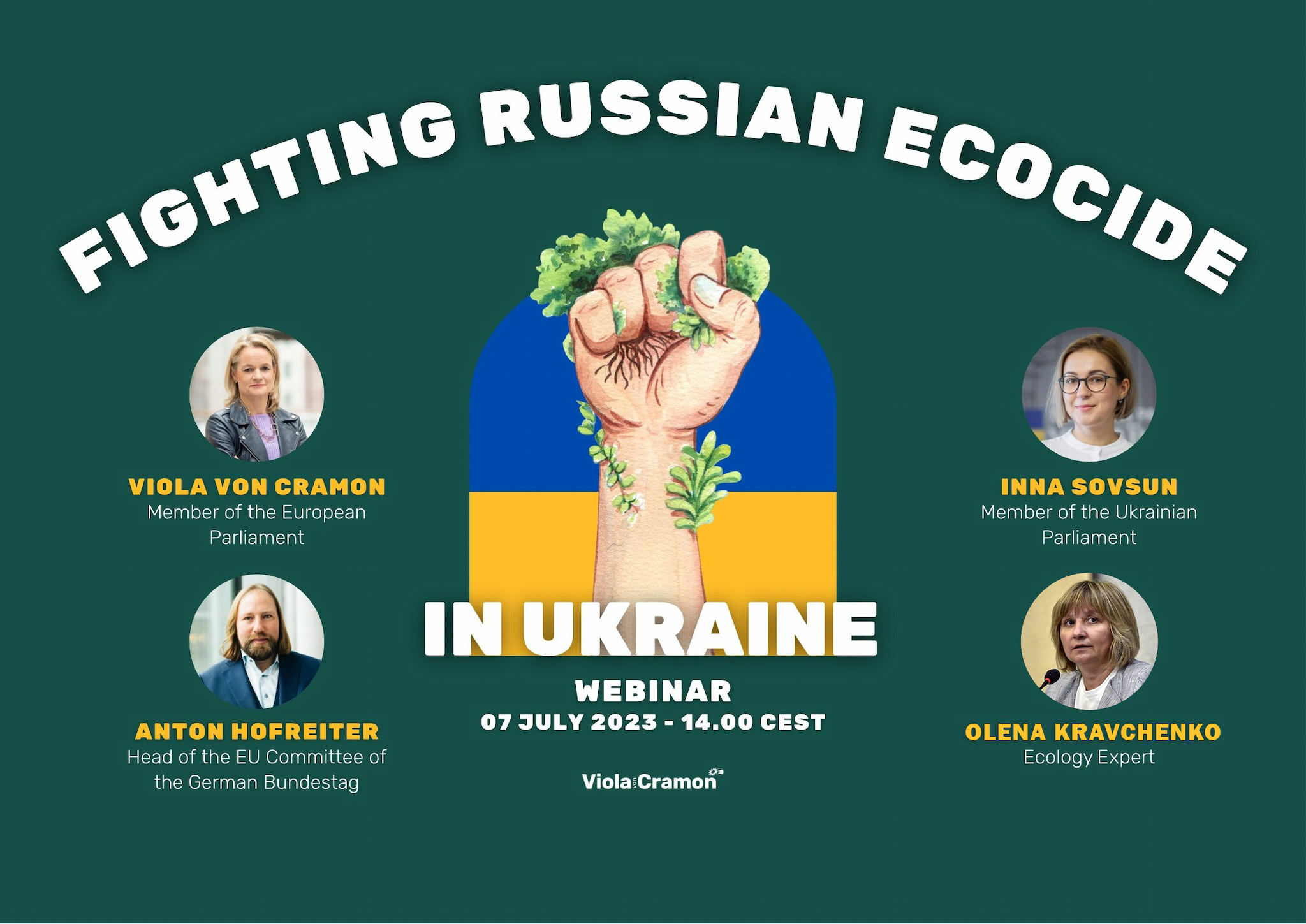 Russia's war of aggression is causing immense suffering not only to the people and infrastructure of Ukraine, but also to its flora and fauna. The scale of destruction inflicted on nature is described by experts as ecocide.
Russia has illegally logged and burned unique Ukrainian forests, contaminated water, air and soil, mined thousands of kilometres of land, and destroyed countless wild animals, pets and livestock. The terrorist attack on the Kakhovka dam demonstrated the cruelty and ruthlessness of the Kremlin.
How should we respond to Russia's acts of ecocide?
How great is the damage and is it reversible?
Is there a threat to the Zaporizhzhya NPP?
What role should ecological concerns play in the reconstruction of Ukraine?
Panelists:
Viola von Cramon-Taubadel – Member of the European Parliament
Anton Hofreiter – Head of the EU Committee of the German Bundestag
Inna Sovsun – Member of the Ukrainian Parliament
Olena Kravchenko – Ecology Expert, Director – Environment-People-Law
Tobias Muenchmeyer – European Project Lead – Green Recovery Ukraine