WACA: Study presentation & Panel discussion
28. September 2022
Straßburg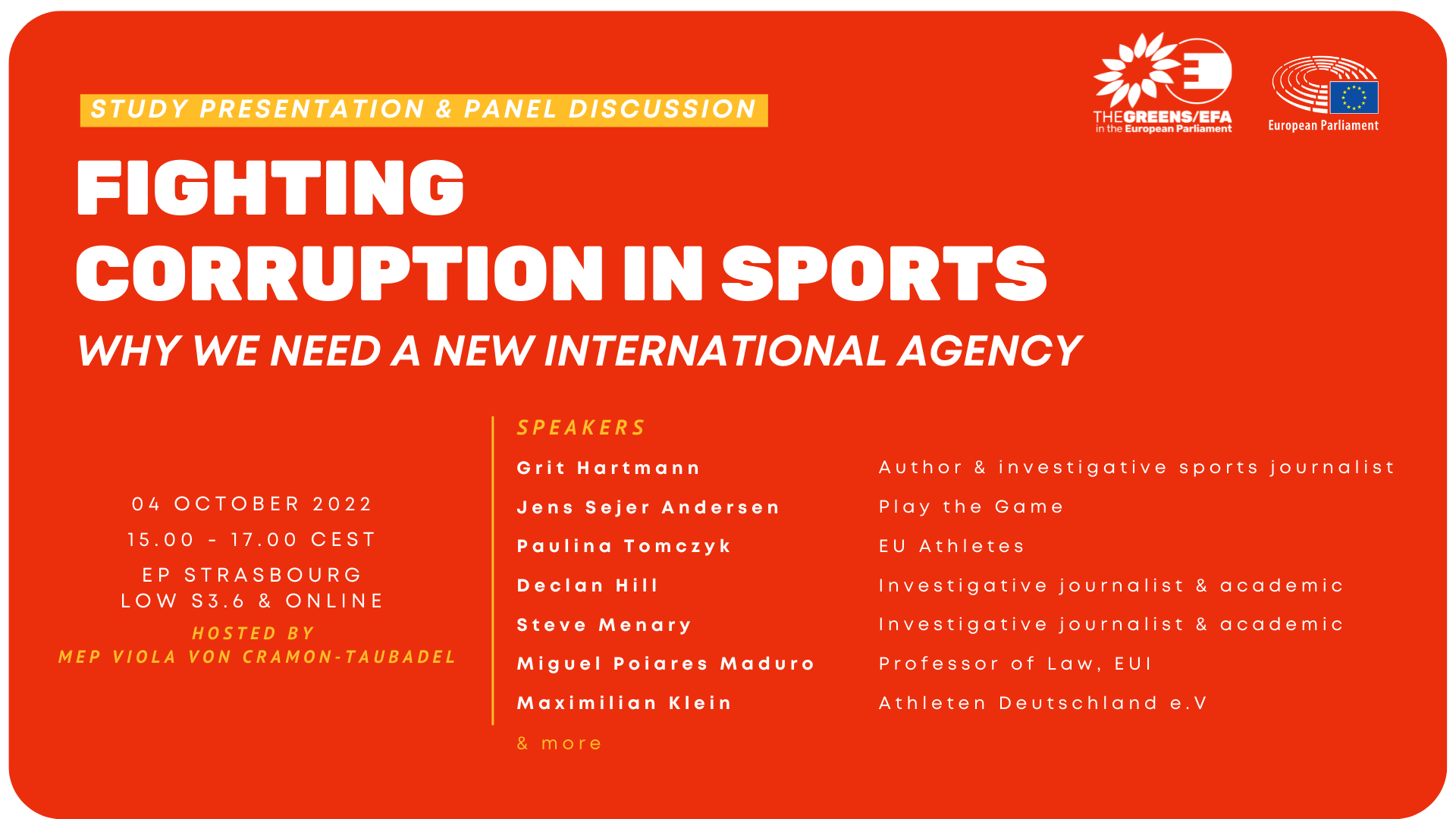 4 October 2022
To advance our debate on WACA, you are invited to our first event to present the study results and a panel discussion in Strasbourg.
Join me, along with representatives from sports, journalism and international organizations.
The presentation of the study followed by expert inputs and a Q&A will take place on
Tuesday, 04 October, 15-17:30 hrs.
in R. Weiss S3.6 in the EP in Strasbourg
or online via Zoom.
Speakers will include Grit Hartmann, the author of our study, as well as:
Jens Sejer Andersen, Play the Game
Paulina Tomczyk, EU Athletes
Declan Hill, journalist & academic
Steve Menary, journalist & academic
Miguel Poiares Maduro, Dean Católica Global School of Law
Maximilian Klein, Athleten Deutschland e.V.
​
Registration is not required. However, if you are planning to attend,
help us plan more efficiently and send us a quick email.
We look forward to your positive feedback and participation.
​
Find all information on https://www.stopcorruptioninsports.eu/04102022