Ukraine – Who is Who on Bankova Street?
15. März 2021
Online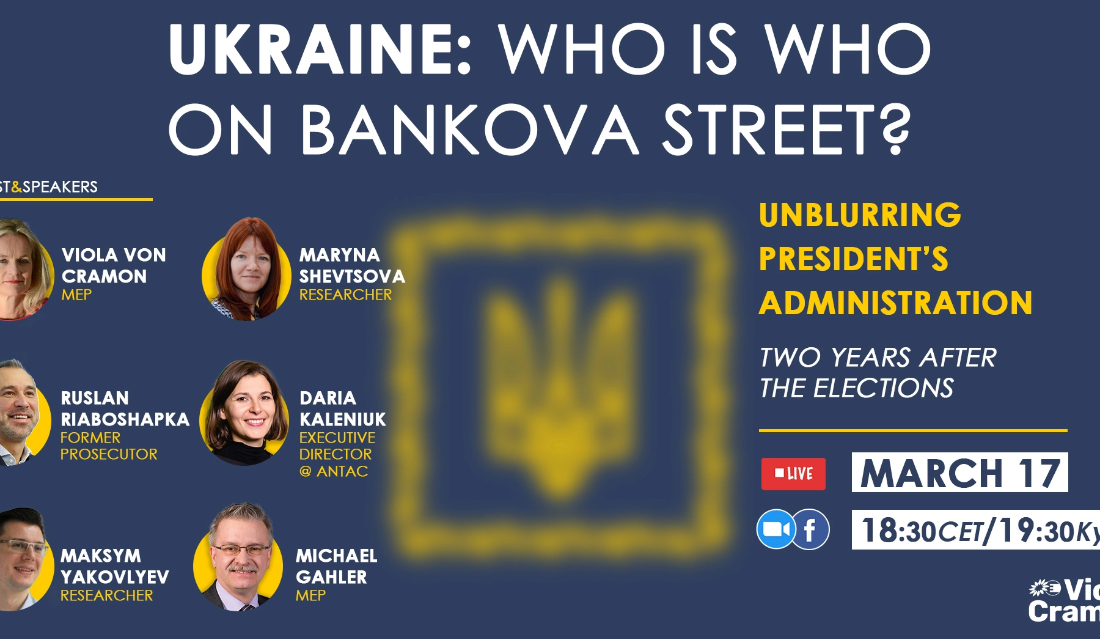 Bankova Street 11, where the administration of the President of Ukraine is located, has faced many challenges in the last two years.
Since president Zelelensky's landslide victory in 2019, a lot has changed: the approval ratings took a hit and the head of the administration – Andrii Yermak – was implicated in numerous scandals.
What are their undisclosed ties with other actors inside and outside of Ukraine? To answer these questions, I have commissioned a study that will be discussed on March 17th at 18:30CET (19:30 Kyiv time).
Experts and politicians from Ukraine and the EU will offer their take on the last two years seen through the domestic and international perspective; Discuss the changes we might see in the President's administration.
Host:
Viola von Cramon-Taubadel MEP
Speakers:
Dr. Maryna Shevtsova – Author of the study
Ruslan Riaboshapka – Former Prosecutor General of Ukraine
Daria Kaleniuk – Executive Director of Anticorruption Action Centre
Dr. Maksym Yakovlyev – Expert and LecturerMichael Gahler – Rapporteur on Ukraine at the European Parliament
Register:https://tinyurl.com/254tb3xj