Rethinking Security: how to protect Armenians in & outside of Armenia
27. September 2023
online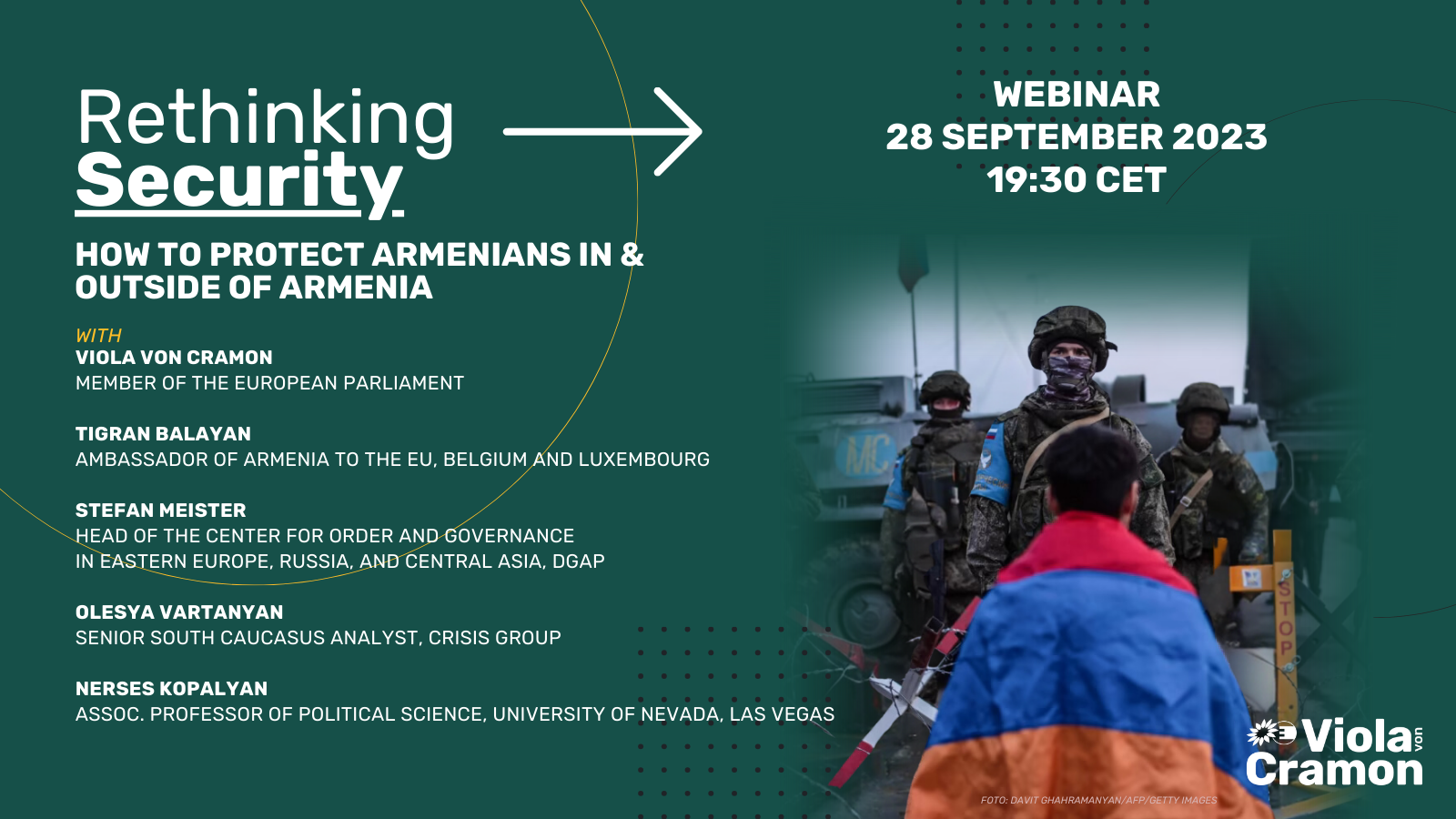 Analysing the emergency situation in Nagorno-Karabakh we are calling on the UN to send a monitoring mission that helps to protect the Armenian population from the threats of ethnic cleansing by the Alyiev's regime. The ultimate goal of the international community at this very moment must be to back the Armenian democracy under the government of Prime Minister Nikol Pashinyan. Join our discussion to learn more about the ambivalent role of Russia's presence in Nagorno-Karabakh and threats from Azerbaijan to Armenian territory.
Speaker:
-Viola von Cramon-Taubadel, Member of the European Parliament
-Tigran Balayan, Ambassador of Armenia to the EU, Belgium and Luxembourg
-Stefan Meister, Head of the Center for Order and Governance in Eastern Europe, Russia, and Central Asia at DGAP
– Olesya Vartanyan, Senior South Caucasus Analyst, Crisis Group
– Nerses Kopalyan, Associate Professor-in-Residence Political Science, University of Nevada, Las Vegas
Date: 28 September 2023 // 19:30-21:00
Here you can find the recording.