Who gains from the agricultural funds?
08. März 2021
Online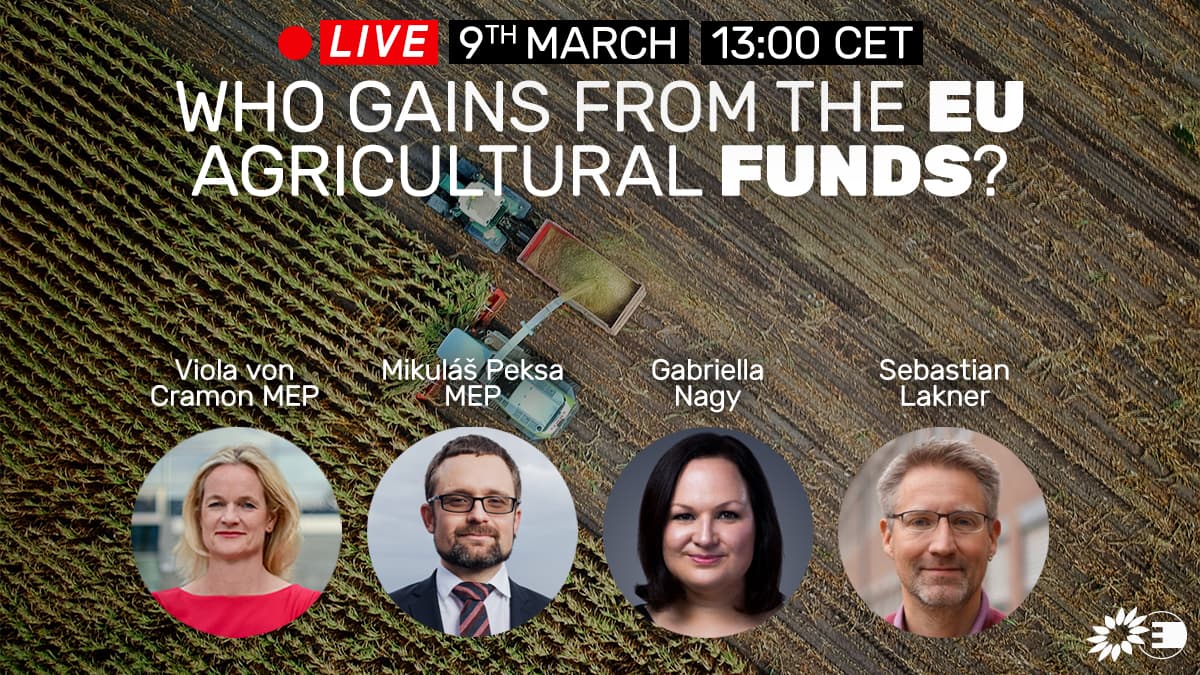 Who gains from the agricultural funds in Central Europe?
The Greens/EFA group has commissioned a study to examine the implementation of the Common Agricultural Policy (CAP) in five EU member states (Bulgaria, Czechia, Hungary, Romania, Slovakia). The study follows the route of EU funds in the field of agriculture and presents the impacts of the incentives of CAP funding.
You can find the study here: https://bit.ly/3qbP8PP
In this webinar we will discuss the main findings of the study together with experts, followed by a Q&A session.
Host & Speaker:
Viola von Cramon-Taubadel MEP (Greens/EFA group. Germany)
Mikuláš Peksa MEP (Greens/EFA group, Czechia)
Experts:
Sebastian Lakner (University of Rostock)
Gabriella Nagy (Transparency International Hungary)
In the Q&A the researchers of the study will be also able to answer the questions from the audience.
Register here: Zoom