Sanctioning Lukashenka's regime: too late, too little
02. Oktober 2020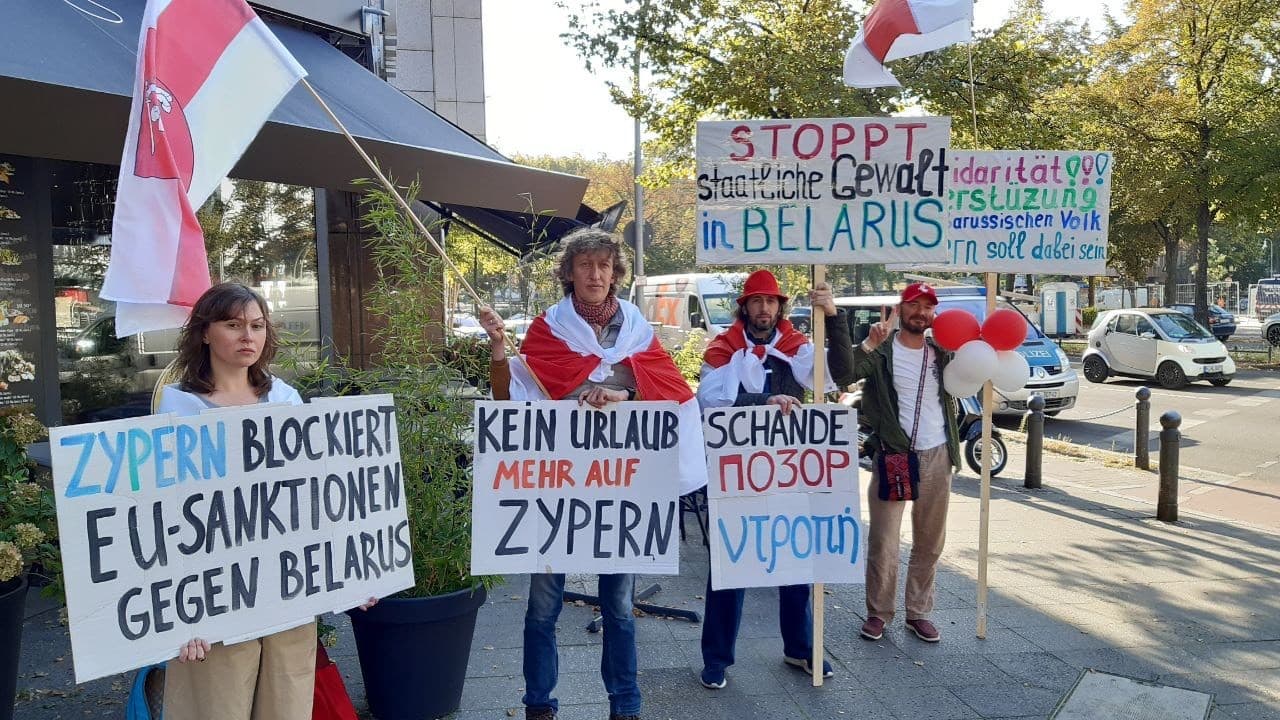 Belarusians and friends of Belarus protesting in front of the Embassy of Cyprus in Berlin (21.09.2020)
At last, the Council's long standoff over Belarus is over. Cyprus conceded and the EU will impose targeted sanctions against several dozens of Belarusian officials who have been perpetrating the state terror under Lukashenka's brutal regime. Weeks too late but a welcome step.
It is very regrettable that when hundreds of thousands are protesting, thousands of people are being brutally beaten, many tortured and killed, the root of all evil – Lukashenka himself was not put on the sanction's list. For anyone well aware of the situation in and around Belarus, the Council's and President Macron's argument – to leave room for dialogue with Lukashenka – doesn't hold water.
Member of the European Parliament and the shadow reporter of Belarus – Viola von Cramon commented:
When brave people of Belarus were asking for more support from the European Union, it took us weeks to agree on a simple sanction's list. The EU can and should do more be it providing humanitarian help to the victims, supporting media and civil society, or accepting those fleeing from terror..We have 26 years of experience with Lukashenka's brutal rule. It is a bit naive to think that after all we have seen from unprecedented brutality to repressing free speech and to fake inauguration, he is willing to hold dialogue. On the other hand, as the Council decided to bet on dialogue, now, the heads of the EU states need to take full responsibility, put Belarus on the very top of every agenda and make sure the will of the Belarusian people is heard. Lukashenka and his only legitimizer – the Kremlin should be pushed harder to concede to the peaceful and urgent transfer of power. This should be accompanied by an inclusive process for a constitutional assembly.