My plenary speech on 6 April 2022: EU sanctions against Russia and their implementation
06. April 2022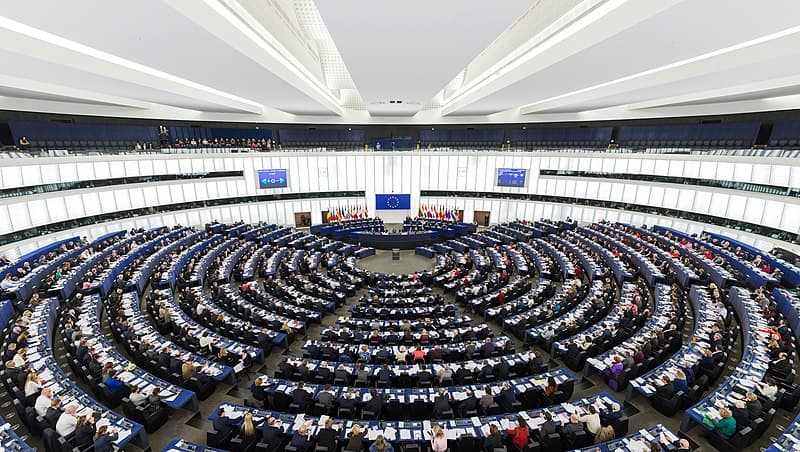 President, Colleagues,
Over three hundred massacred Ukrainians lay in the mass grave in Bucha. Their murderers – Russian soldiers – did a sloppy job covering them with earth. Limbs of victims still stick out from the soil. Other bodies, with hands tied and a bullet in their forehead, are scattered all around the destructed city.
In another town, Irpin, Russians shot down two girls and ran over their bodies with tanks – repeatedly!
Near Kyiv, Russian soldiers killed a man and then raped his wife while their son sobbed next door.
These indescribable acts of violence are not isolated events but part of the systemic war crimes committed by Putin's regime. Cluster bombs and destructed maternity hospitals were not the worst compared to the horrors committed by Russian soldiers near Kyiv. And this is only the tip of the iceberg. I am horrified of what else we will uncover as the Russians continue to retreat.
The deliberate killings of civilians are no accident, it has an ideological basis deeply ingrained in Russian society and propagated by Putin himself. For the Russian President and his supporters, Ukrainians as a nation should not be allowed to exist. For them, Ukrainians who disagrees with that are "Nazis" and need to be eliminated. This coupled with the brutality of Russian soldiers that endure the Dedovshchina and other abuses in the army – is a deadly recipe for genocide.
Ukrainians have only one choice: either stand up for themselves or die as a nation.
We too have a choice: we either betray Ukraine by watching frozen in fear or we do everything possible to save this brave nation and also bolster our security. The correct choice should be obvious to everyone!
As Putin is preparing a strike from the east, Ukrainians urgently need all kinds of defensive weapons. Anyone delaying the delivery unintentionally becomes an accomplice of the war crimes.
Economic sanctions must escalate: we need to embargo Russian oil, coal, nuclear fuels and also Russian gas. Every cent going to Putin's bloody regime is a cent too much.
We cannot bring back thousands of brutally murdered civilians in Bucha, Irpin, or Mariupol but, if we act immediately and decisively, we can save millions from the same horrific fate.
Thank you!