Letter of MEPs to call Merkel and Seehofer for Kosovo visa liberalisation
29. Juni 2020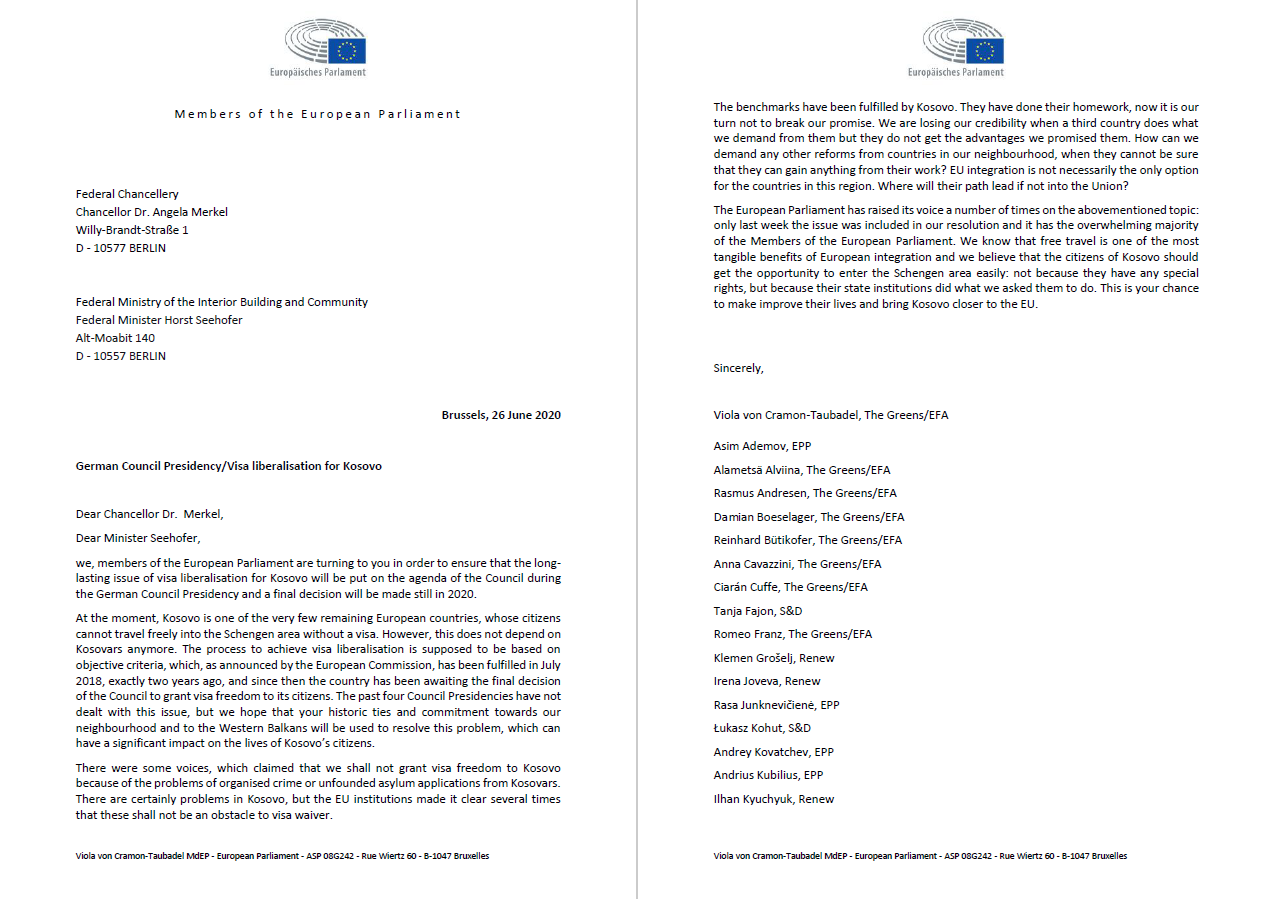 32 Members of the European Parliament, from all major political parties have co-signed the letter, which is calling Mrs Merkel and Mr. Seehofer to deliver under the German Council Presidency on the issue of visa free regime.
The European Commission has already announced in July 2018 that Kosovo fulfilled all criteria in order to make visa free travel into the Schengen area possible. However, the Council has not given its final green light and the citizens of Kosovo have been waiting for this decision for two years now. The European Parliament has called on the Council a number of times to deliver on our promise, last week we also referred to this issue in our recommendations to the Council on the Western Balkans.
You can find the letter here.